Our Rebranding Story
The story of how Wavefront Centre got its name.
Our Rebranding Story

"What's in a name? A rose by any other name would smell as sweet?"
Shakespeare's Juliet had a point, but when it comes to business, be it profit or non-profit, the name matters a great deal. Our charity was founded in 1956, and was named the Society for the Advancement of the Deaf and Hard of Hearing at that time.  In 1965, the name was changed to Western Institute for the Deaf, and in 1989, it was changed again to Western Institute for the Deaf and Hard of Hearing (WIDHH) to better reflect the scope of the population we served.
Over the years, WIDHH grew to become a trusted name in our Deaf and Hard of Hearing community circles, but beyond this, WIDHH had limited public recognition.  The word "Institute" in our name was deemed "dated" by many in our community, and it no longer represented the strength and breadth of our current services. Furthermore, the labels of "Deaf and Hard of Hearing" no longer reflected the entire community we now served, which included the Deaf, the DeafBlind, the Late Deafened, the Oral Deaf, the Hard of Hearing, and the Hearing.
With these realizations, the Board took the initiative to embark on a rebranding process. It was time for a fresh brand.
In the Fall of 2018, Harc Creative was hired to help WIDHH develop a new name and identity. Through his highly creative and approachable style, studio principal Parker McLean consulted with members from the WIDHH board, staff and community to learn more about what WIDHH meant to us and to our community. Based on his detailed research of our past, present and  future plans, and with the help of key members from our WIDHH board, staff and community, Harc developed a new name that would better represent WIDHH. Beginning in September 2018, many public and private consultations took place to further refine the new name and logo. Our long and detailed journey has lovingly paid off in the birth of our new name and identity, launched on July 23, 2019.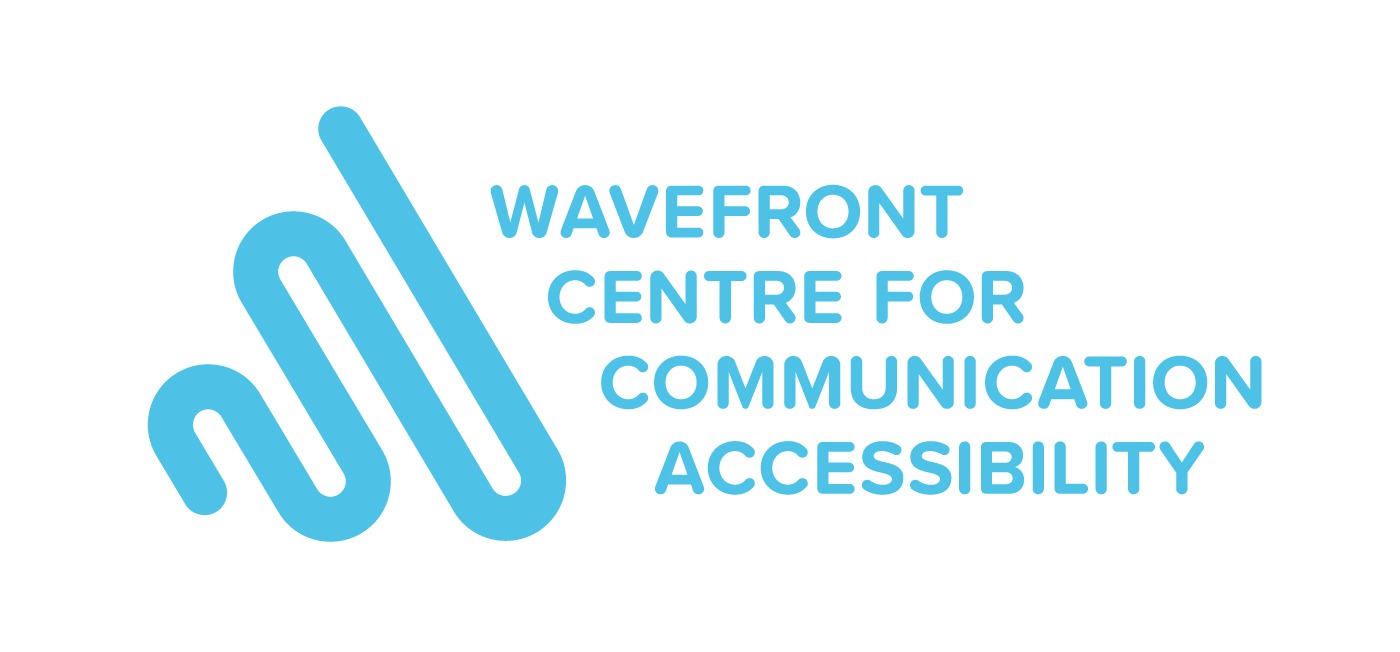 We are very proud of our new name as it respects our history and at the same time, reflects our vision and our outlook for the future in communication accessibility. The timing of our rebranded name aligns well with the recent passing of Bill C-81, the Accessible Canada Act, and provincial legislation on accessibility that is under development. These federal and provincial initiatives will commit to actions and strategies that will address barriers to persons with disabilities, including those who face communication barriers. Wavefront Centre will be at the forefront at providing consultations, services and programs to help Deaf, Hard of Hearing and Hearing interact freely with one another, and achieve full communication accessibility everywhere.
This infographic below best describes the innovative and excellent fit of our new name.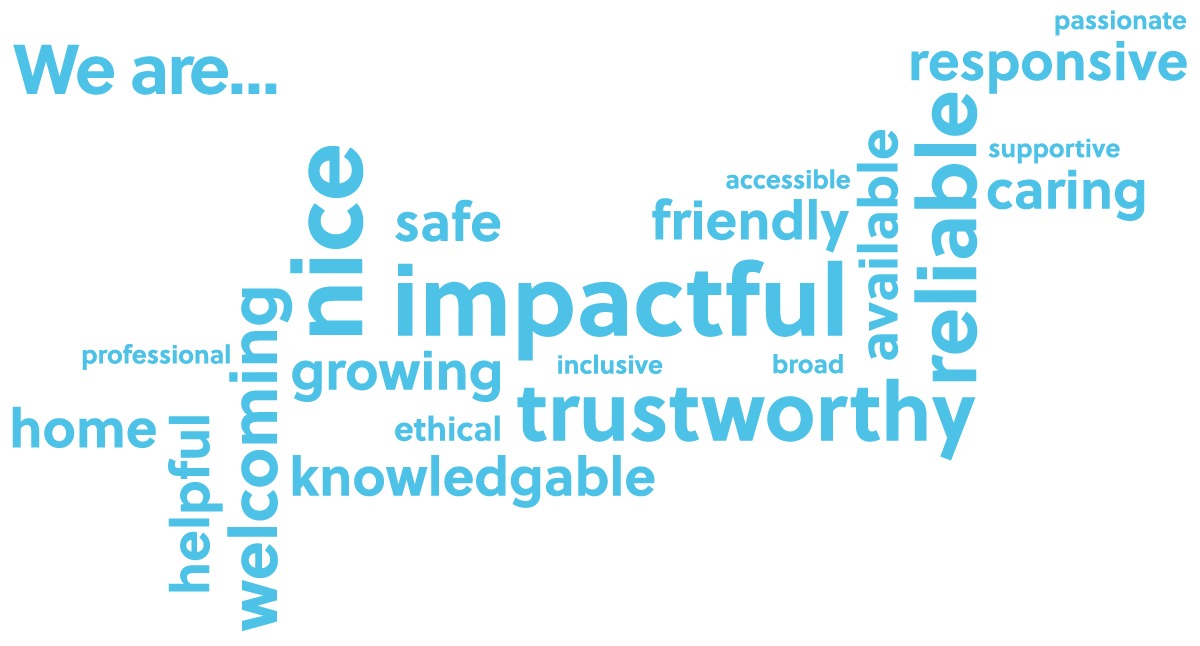 Wavefront Centre exists to help everyone achieve communication accessibility, not just those who experience hearing loss and deafness, but for those hearing families, colleagues, and friends who interact with the Deaf and Hard of Hearing everyday. And even people with normal hearing face communication barriers. With the aging population, many seniors are experiencing hearing difficulties for the first time, and while their hearing may be considered normal in quiet situations, a growing number report increased difficulty hearing in noise, particularly in restaurants, at family gatherings and in public venues. Communication barriers affect everyone, and Wavefront Centre has become a trusted leader in helping to break down these barriers.
Our new name represents what we do now, and what we will continue to do for the future. It's all in the name:
Wavefront Centre for Communication Accessibility