Clear masks remove communication barriers by ensuring expressions can be seen clearly, allowing those who rely on these important cues, as well as lip reading, to fully participate in conversation.
Click the button below to learn more about purchasing your own face mask clear!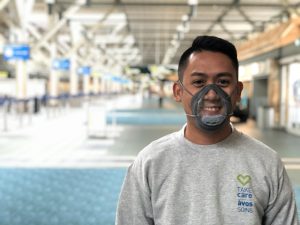 Learn about how YVR is clearing the way as they contribute to help the community. Click here to learn more.
For media inquiries and bulk orders for your business, please contact communications@wavefrontcentre.ca